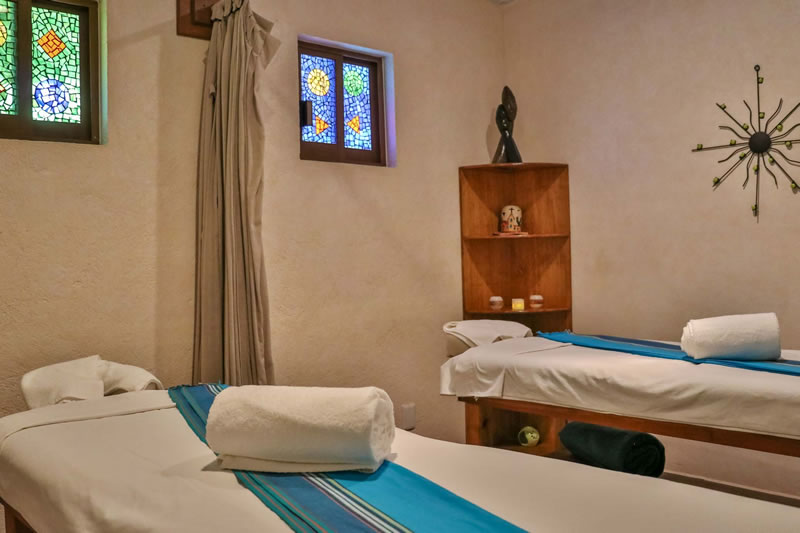 Spa in Sense Space
Sense Space is located in a quiet and secluded area of the hotel with an innovative concept and alternative adults-only boutique with exclusive rooms for couples.
Let us pamper you and blow you away by the scents and energy of our Spa. We have massage tables, sauna bath, shower, hot stone bath or temazcal, plus an exclusive jacuzzi to complete the experience and engolf your five senses.
Our Spa offers single and couple massages, anti stress and relaxing moisturizing facials, revitalizing individualized skin cleansing.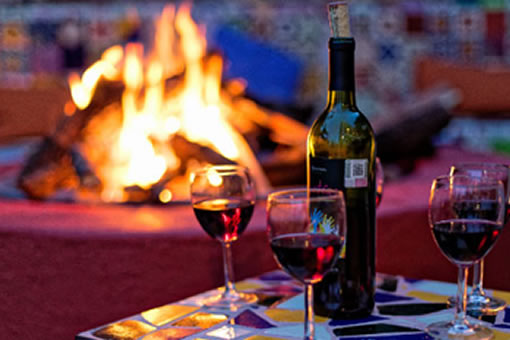 Fire Pit
You won't want to miss out an opportunity to enjoy a bohemian night around our campfire. Our Fire-Pit will provide you with a unique experience under the stars with your loved ones, music and accompanied by a delicious glass of wine from the region.
Around the Fire-Pit, young people can talk and listen to your favorite music while enjoying a bohemian style night, watching the moon and stars with the good company of friends and roasted marshmallows.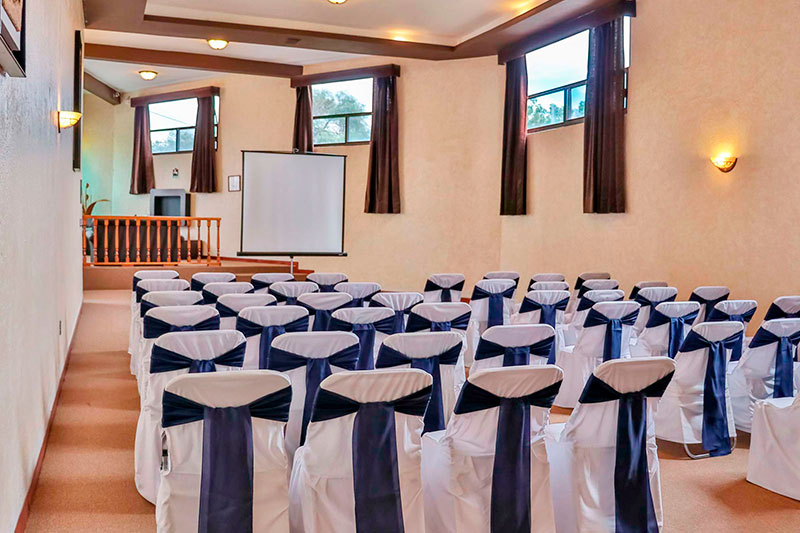 Conference room
Our conference room has a proper capacity space for corporate events, meetings, conferences, group trainings, courses and workshops. Ask us about the services Tequisquiapan La Casona Hotel & Spa has for groups and companies. Our experts will help you plan the best option for you. We guarantee the success of your event.

Consulta los servicios que La Casona Tequisquiapan Hotel & Spa tiene para grupos y empresas. Nuestros expertos te ayudarán a planear la mejor opción. El éxito de tu evento está asegurado con nosotros.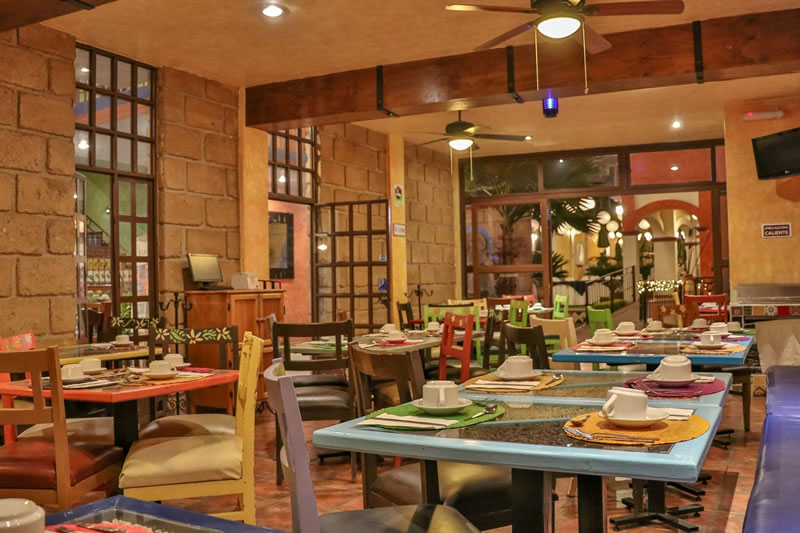 Restaurant
Our restaurant "Los Giraroles" will delight you with our exquisite menus a la carte, we also offer a delicious breakfast buffet every Saturday and Sunday. Or, if you want to relax in your room, you can order our prompt Room-Service.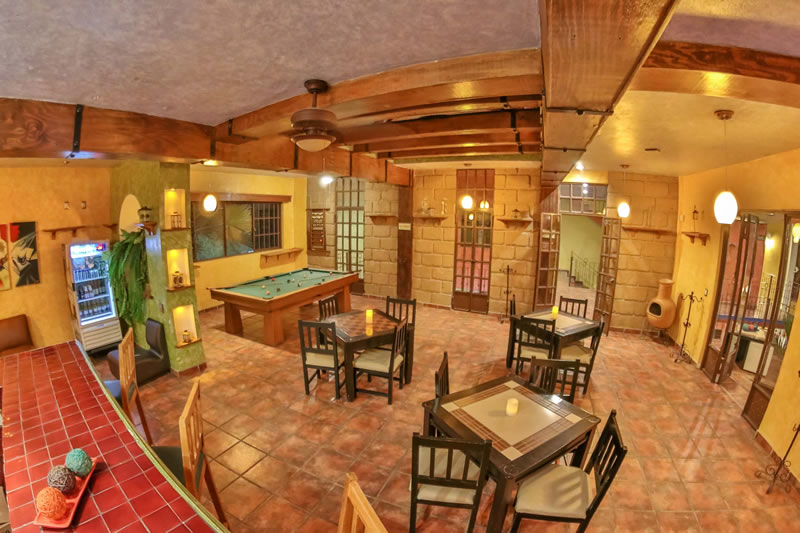 TX-MEX Sports Bar
Lively family and friends bar where you can enjoy the best sporting events with a refreshing michelada, and the best selection of drinks and snacks like chicken wings, French fries, nuggets and more.
TX-MEX Sports Bar has billiards and a wide range of board games like dominoes, cards, chess and many more. In TX-MEX fun is your only option!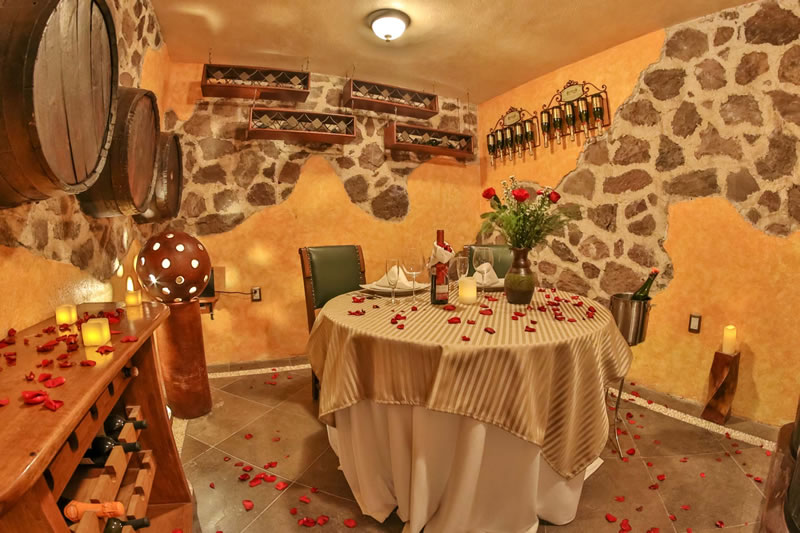 Wine Cellar Romantic Dinner
Our wine cellar is a place you will remember forever. Located at a depth of 3.5 meters to maintain proper temperature and humidity of its wines, it is perfect for enjoying a romantic evening in an intimate and unique atmosphere with an exquisite dinner and an elite selection of local wines.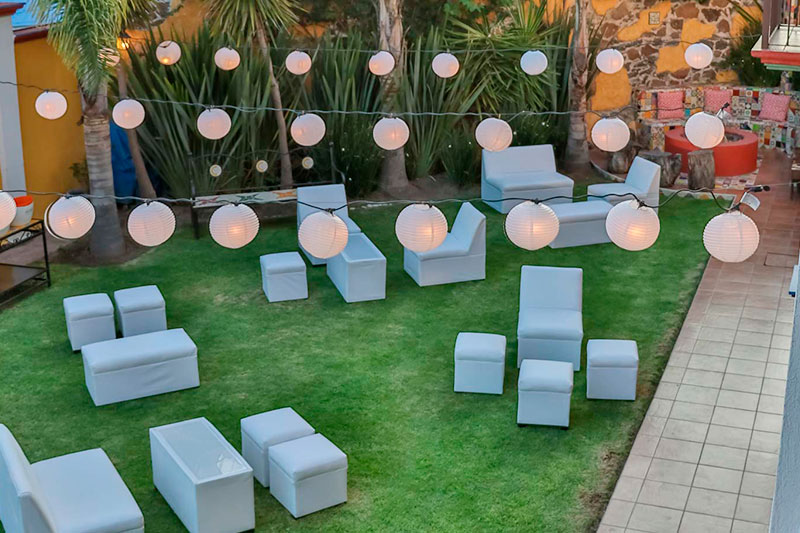 Gardens for Events
Your children will find a safe play area with ping-pong near the pool. Our gardens are ideal for having barbecues or family lunches. If you are planning a children's party or school events, this is your best option.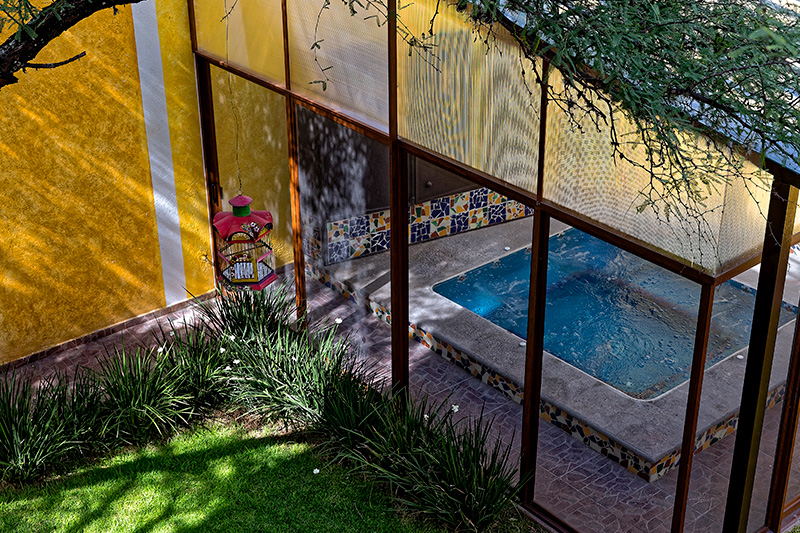 Sense Space Boutique Area
Live a unique experience that will envelop your senses.
Sense Space is our exclusive boutique area at Tequisquiapan La Casona Hotel & Spa, a concept designed especially for adults that will help you live an experience that involves each of your five senses.
Located in a quiet and secluded area with a beautiful garden of our hotel, Sense Space is the ideal space to relax and enjoy with your partner.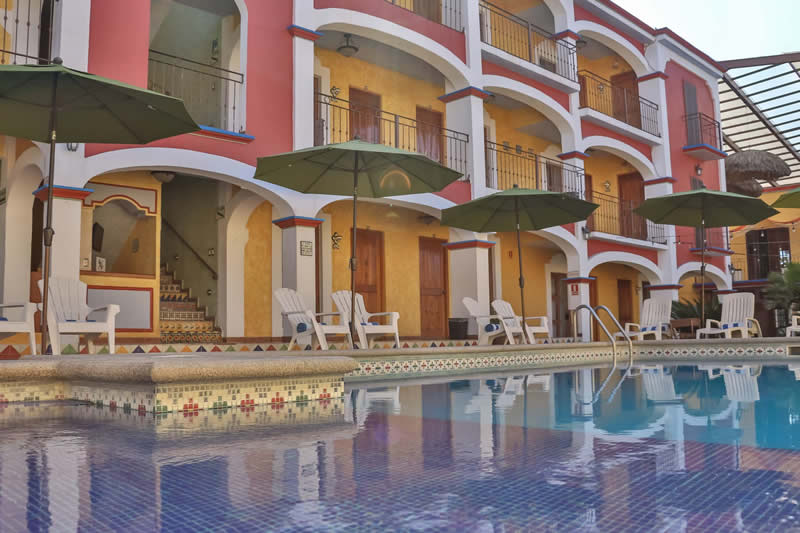 Heated Pool and Wading Pool
Enjoy the refreshing pool and wading pool for the little ones with your loved ones. Tequisquiapan offers a comfortably warm weather most of the year. Our pool is heated with solar panels and has a sitting area with chairs so you can enjoy the sun.
Day Pass
From Sunday to Thursday, La Casona Tequisquiapan Hotel & Spa offers access to the pool for non-local guests and our friend's guests.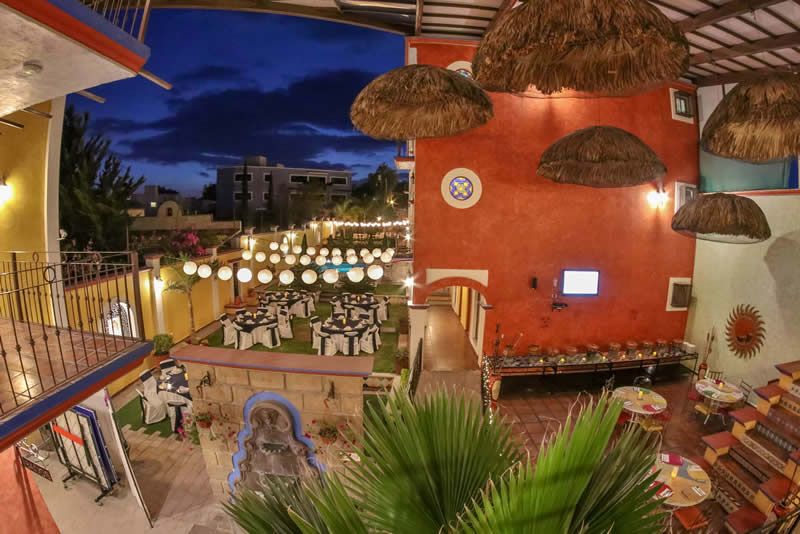 Terrace
Ideal for its location and its freshness. Illuminated by candle light, our Terrace gives you the perfect romantic setting for any occasion.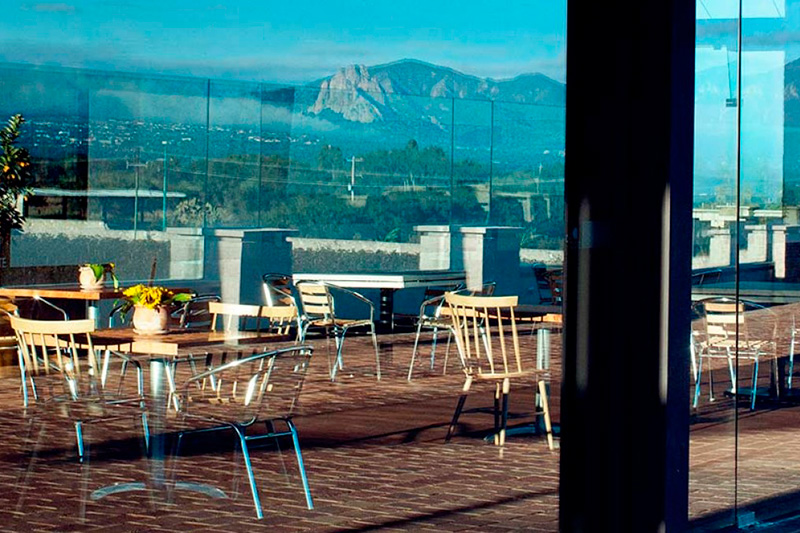 Concierge
Si hay alguien que conoce a la perfección lo que ofrece Tequisquiapan y sus alrededores es nuestro Concierge, que estará siempre a su disposición para ofrecerle lo mejor a cada huésped.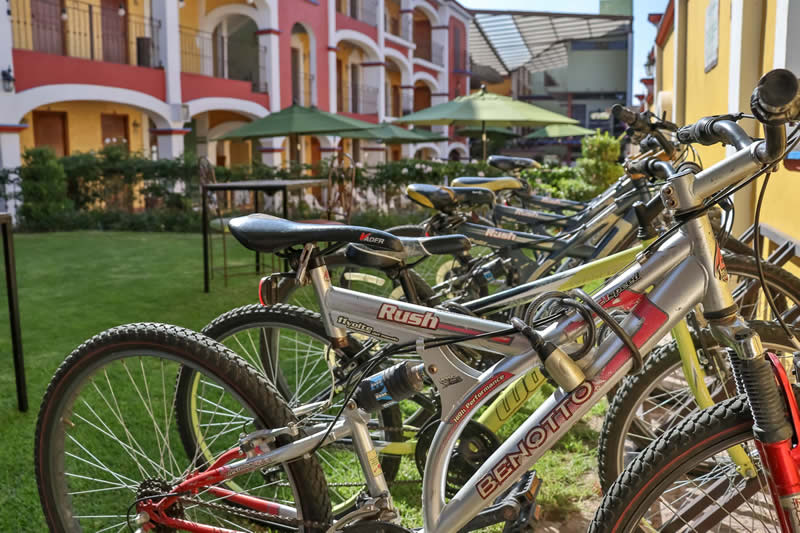 Free bike lending
¡Enjoy the beautiful scenery and colorful architecture of the beautiful magical town of Tequisquiapan on two wheels! In LA CASONA TEQUISQUIAPAN HOTEL & SPA we have a bicycle service for the use of our guests at no additional cost. An excellent ecological transport option ideal for you.